'You're too intense Em!'*
*vulnerability alert: personal post

You're too affectionate Em, it's too intense. Find a boyfriend.
You want too much Em, you're too demanding, just chill out okay.
Your love is too intense, I can't receive it all.
You're a force of nature, like a hurricane that comes in and whips everything up. It's too much for me.

Ouch. Statements I have heard most of my life from friends, lovers, family, partners.
I used to respond by closing down in hurt, or at least turning down my intensity. Like it was something to be ashamed of, a burden.
Then as I worked on myself, I started accepting that this is who I am. I have been like this since I was a toddler – voracious, passionate, seeking, bursting with life and love. And in recent years I've come to love my intensity and gradually accept that it's just not for everyone.
I wouldn't say I'm an imposing or dominating person. I know how to be still, silent, listen and hold others. I am very transparent, like an open book with those to whom I'm close.
I am also intense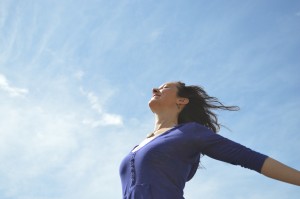 Nothing in half measures. When I love someone, I love them ALOT. I don't hold back. I fall in love swiftly and deeply. I moved in with one of my first loves after a week, a few months later we travelled overseas together for 3 months. We were still teenagers.
When I'm with someone, I want as much time with them as I can to connect intimately. In fact, while I do love time alone, I can never have too much connection, too much intimacy (my husband is laughing knowingly at this point).
Fortunately I've found someone who can hold my intensity – he's like a cosmic sky in which I can dance, a vast ocean in which I can create waves without threat of overwhelming. And in his incredible capacity for vulnerability, he can open to the flood that is my love.
I'm grateful for finding someone who not only can deal with my intensity but appreciates it. I'm aware that there may be people out there though who've never really felt accepted in their intensity. So this is for you…
There is nothing wrong with you

In fact you are rare and much needed in this, at times, grey world of guarded hearts and fearful motivations. The world needs your exuberance, your heart-on-sleeve approach, your bold love, your desire to connect.
If you've been pushed away, rejected one too many times, let yourself acknowledge the hurt that is there. If you have the capacity for massive states of love, you can and will also feel profound depths of hurt.

Notice how you can embrace both the hurt of being rejected and the invincible hope and ability to continuing loving. Opening to the hurt just adds depth, it's not the same as saying they're right, I'm too intense. In fact, you need to…
Accept that some can't handle your intensity

And that doesn't mean they don't love you, it doesn't even mean they don't want you as a friend, lover etc. More often than not it means the intensity of your passion and love brings up confronting issues or aspects of themselves, and they're either ill-equipped or unwilling to face these.
You bring a fire and it burns heavily entrenched patterns, it threatens to awaken parts in people that want to remain comfortably asleep. Some welcome this and want it, others just don't. This is no reflection of you, but more about what they want.
Different people in our life play different roles, and if someone can't deal with your intensity but meets you in other ways, just keep the intensity – whether it's affection, deep conversations, or passion – for others who welcome it. Along this line, it's worth asking yourself, do you…
Attract people who can handle your intensity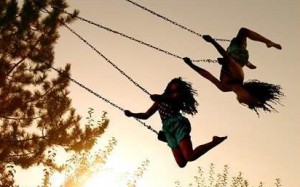 Are you unconsciously playing out old patterns of being rejected by attracting exactly those people who will reject your intensity because they can't handle it? Is there a self-sabotage mechanism at play here?
Perhaps you don't know what it feels like to be truly received and met. Noticing this is the first step to breaking out of it and attracting people who can embrace and meet your intensity. You may also want to ask yourself, do you welcome other people's intensity?
Balancing intensity with vulnerability
What are you like around other intense people? Do you open with the relief of being met or run away? If you avoid others who are extremely passionate, loving and open, maybe your own intensity is partly a protection against feeling vulnerable yourself.
If you're capable of giving a whole lot of love but not receiving it, or helping others to open but not able to be transparent yourself, then something is out of whack. Your journey's not so much about being matched and accepted in your intensity, but feeling safe to be vulnerable.
I hope I'm not alone here!
I have to admit this is one of the most personal posts I've written, and I do feel vulnerable putting it out there. Somewhere inside I still believe that I'm the only one who feels this way, and gets the 'you're too intense' message…
So I would LOVE to hear from those who resonate in the comments below.
And if you liked this post and want to receive more like it, plus some great free resources on relationships, sign up here to my e-list.
http://emma-swan.com/wp-content/uploads/2013/04/EmmaSwanBanner_transparent-300x74.png
0
0
Emma Swan
http://emma-swan.com/wp-content/uploads/2013/04/EmmaSwanBanner_transparent-300x74.png
Emma Swan
2014-02-27 11:23:58
2015-03-14 02:41:40
BEING INTENSE IN THIS WORLD