Most of my friends are on a spiritual path, undergoing a serious training to hold high states of consciousness and awaken beyond limits which keep them small. Many of them are of real spiritual dimension – a giant above – and yet I look around at some of them (myself included) and it seems they still need at least one of two things:-
1) more sex
2) more vulnerability and opening to others
More sex
When I say more sex, it's not so much about quantity, though having a phase of a lot of sex can be incredibly transformative. Instead, it's about having the kind of sex that blasts you open, reaches depths inside you never knew existed, awakens a magnitude of desire that lights up the rest of your life, and changes the way you feel in your body, for good.
Sexual awakening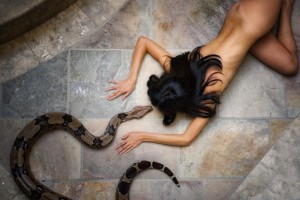 I fell into this category a few years ago. I'd been so at home in my sexual energy when I was child, but after a sexual abuse incident and then numerous little rejections or not being matched by partners, something deep inside had closed down. It wasn't until a phase of consciously exploring and allowing my wantings that I experienced the kind of sex that changes everything.
Apart from being incredibly enjoyable, this period had the affect of raising the voltage in my life – like the light got turned up several notches. There was more life, more vitality, more intensity, more, more, MORE of everything in all aspects of my life. With all this increased intensity, more of Me showed up in my life.
Underfucked
You can feel this in someone's energy when it's missing. Something is not flowing, it's dammed up. There's something crying out inside to be penetrated or to penetrate. A stuckness, stagnancy or pent up tension inside that could break open in the most pleasureable way, bringing a fluid aliveness.
More vulnerability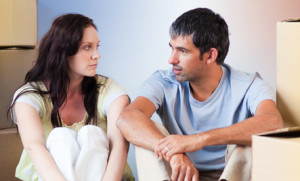 This is a big one. What I've seen over the past 14 years of undergoing a serious spiritual training with Clairvision, is that there's a way to interpret spiritual teachings where you avoid really diving in to the messiness and vulnerability of being human.
In fact, I think in the beginning, a lot of my motivation for doing spiritual work was to get away from being human: the hurt, the complications, imperfections. The more I could be 'up there', in these high connected parts of myself, the less I had to really inhabit the uncomfortable, difficult, vulnerable and hurt parts of me down here.
Facing your humanity
I've spent the last 7 years diving into my humanity, asking what it means to really be human. We are here, right? On earth, in a human body – I felt I may as well discover what it's all about! The shame, the beauty, the mess and vulnerability – all of it.
Being embodied & vulnerable
The way I did that was (and still is) through my body – sex and dance – and communication. Fully occupying my body in a sensual way, opening to desire, and allowing sensations, feelings and wantings to literally move through me – all keep me real, grounded and out of the mind's stories.
Authentic Relating and Circling are simple but powerful methods of communicating authentically with others which create deep connections and profound openings. Being able to be true and vulnerable with another in a daily interaction has integrated my spiritual work into the world and made it feel more real and less removed. THAT has been powerful.
Spirituality today
Spirituality is my life, my path, my work, my joy. For it to work for me, I've had to find a way to remain embodied, sexually engaged and in touch with my humanness. This vision of spirituality – one based on a very human foundation which embraces the body – is one I am so passionate about.
Spirituality as an ascetic path, removing you from the world and your humanity seems to have less of a place in our world today. I want a path that not only touches on the heights of the spiritual realms, but also the depths of desire and exquisite innocence of the human heart.
Did you resonate with this post? Then comment below and share it with your friends. To receive more like it, plus some great free resources on relationships, sign up here to my e-list.
http://emma-swan.com/wp-content/uploads/2013/04/EmmaSwanBanner_transparent-300x74.png
0
0
Emma Swan
http://emma-swan.com/wp-content/uploads/2013/04/EmmaSwanBanner_transparent-300x74.png
Emma Swan
2015-04-18 21:58:37
2016-11-29 13:41:32
MORE SEX. MORE VULNERABILITY